The world is rapidly moving towards "greener alternative building" technologies due to the ever increasing costs of construction and energy. Green building materials are recyclable and provides thermal efficiencies.

Precision light gauge steel frame rollforming technology is the new modern, innovative method of building. Steel is regarded as one of the world's strongest and most durable materials.

Cold formed steel C-sections (also known as light gauge steel), produced on our rollforming machinery, continue to drive the evolution in light gauge steel construction. It's accurate, fast with minimal wastage.

SA Steel Frame Systems typically uses cold formed Z275 galvanized or Zinc Alume structural steel with a hardness factor of G550.

The key to success and rapid growth of steel frame construction lies in the seamless interface between computer aided design and computer controlled manufacturing.

The light gauge steel formed panels, floor joists and roof trusses give the building it's structural integrity, whilst various other building products and materials provide for the internal and external cladding and finishes, rendering and the thermal insulation.

SA Steelframe Systems will pass all our steel supplier's material warranty not our customers.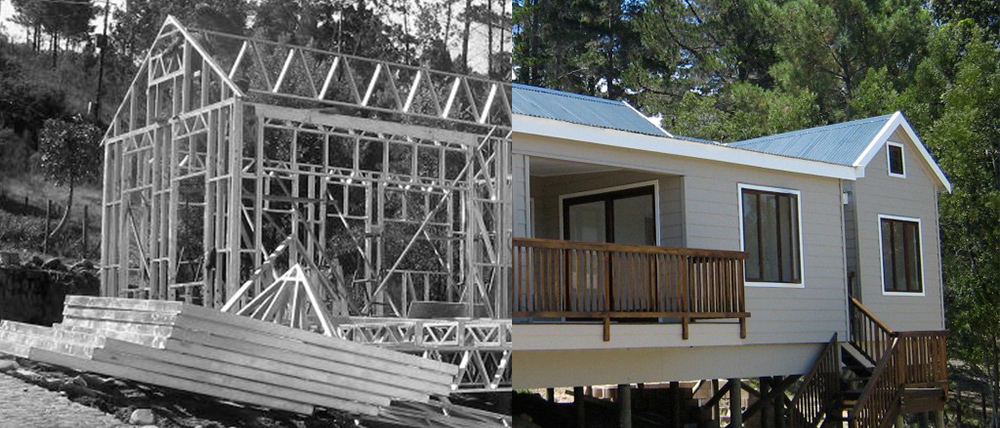 Why steel?
Highest strength-to-weight-ratio
100% recycable
Non-combustible - does not burn and will not fuel a fire
Inorganic - will not rot, warp, split, crack or creep
Dimensionally stable - does not expand or contract with moisture content
Consistent material quality - produced according to steel manufacturers standards
read more